If you are driving around possibly looking for cheap lunch specials in Sydney NS then whey not try the best lunch specials at Don Cherry's in Sydney River for $9.99?
If fact there are many lunch specials under ten dollars to choose from at Don Cherry's Family Restaurant in Sydney NS. Don Cherry's Restaurant in fact has the best menu choices of all the sports grills and family restaurants in Sydney NS, so our hungry and satisfied customers tell us.
We have everything from hot wings, nachos, steaks, burgers, and ribs to choose from on the lunch menu. Don Cherry's has the best mouth watering steaks in Sydney NS and you can be that our regulars will come back often for our home cooked BBQ'd burgers and steaks!
All the lunch specials are either cooked, broiled, grilled, or BBQ'd to perfection so it's not wonder Don's has been a little busy lately. If you are looking for a great steak in Sydney NS or even fish & chips, Don Cherry's Sports Grill & Family Restaurant in Sydney River, NS.
Main Lunch Specials
Here are a few of the mouth watering lunch specials that you can find at Don Cherry's Sports Grill:
Ribs
BBQ heaven
New York steak
Oriental stir fry
Chicken Tortellini
Meat Lasagna
Chicken Parmesan
Sweet Thai chicken
Grilled chicken dinner
Fajitas
Spaghetti n' meatball melt
Chicken fingers
Fisherman's platter
Juicy Hot Wings
If you are looking for the juiciest hot wings in Cape Breton, then you should grab your friends and head on over to Don Cherry's Sports Grill in Sydney River!
Don Cherry's have been serving up the best hot wings in town for many years now and the hungry folks of Sydney NS can attest to that fact!
Capers love there hot wings, that's a fact! Some of the variety of chicken wings to choose from are mild hot wings, medium hot wings, and Don's Ultimate hot wings. Oh yeah, let's not forget the fan favorite – honey garlic wings!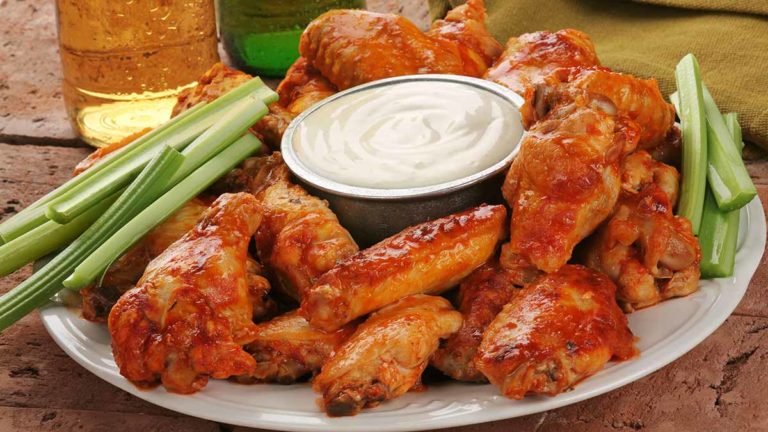 Reviews From TripAdvisor
On our way to our vacation destination we stopped at Don Cherry's for lunch. My son and I had the $9.99 lunch cheeseburger and fries. We both loved it! Fresh thick beef patties right off the BBQ. My wife had the spinach salad which was fresh and really tasty. My sons friend had the Pasta Primavera which was great and full of veggies. All in all for our lunch stop, this place was great and very reasonably priced for lunch.
jdeleeb –
Antigonish, Canada
Ask jdeleeb about Don Cherry's Sports Grill