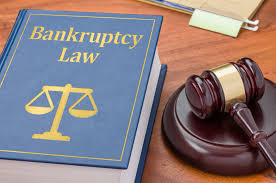 Are you in debt yet terrified of declaring bankruptcy? Let's go over the bankruptcy procedure from beginning to end so you know what to expect.
Chapter 7 bankruptcy is intended to help you start over. You will forfeit your non-exempt assets as payment to your creditors in Chapter 7. Any remaining unsecured debt will be "discharged," or forgiven. California has two exemption schemes to help you protect critical assets, and most debtors do not have to relinquish any assets at all.
In California, How Does Bankruptcy Work?
In most ways, filing for bankruptcy in California is the same as filing in another state. The bankruptcy process is governed by federal law rather than California state law, and it works by dissolving contracts between you and your creditors—this is what provides you a fresh start.
However, California's laws play a big role as well. They decide which assets you can keep in your bankruptcy case. You'll also need to know some other filing information, which is listed below:
What Should I Know About Bankruptcy Filing?
When you declare bankruptcy, the following things will occur:
You must attend credit counselling and be a California resident. Speak with a bankruptcy lawyer at our office before enrolling in credit counselling. We can offer online or phone counselling based on your specific needs. You must have lived in California for at least 90 days before filing. If you intend to pay any creditor before filing, consult with a lawyer beforehand. Paying one creditor while not paying others may jeopardize your bankruptcy.
The process includes meetings with creditors and your plans. A U.S. trustee may confiscate assets such as property in Chapter 7 bankruptcies in order to satisfy your creditors and remove your obligations. If you want to keep a specific asset, talk to your attorney about reaffirming a secured debt.
The automatic stay takes effect the day you file. Creditors and debt collectors will not be able to contact you unless you have an automatic stay in place. The court will notify all of your listed creditors. If they call, direct them to your lawyer. The worry of bill collection will end when you file for bankruptcy.
Throughout the procedure, creditors will notify the court of any issues they have. The Chapter 7 bankruptcy will be final once your creditors have presented their proofs of claim and your non-exempt property has been liquidated. Your lawyer will keep you updated on the status of your filing.
Your initial bankruptcy consultation with professional Chapter 7 Bankruptcy Attorney Jackson, CA can provide you with the information you need to understand the specifics of your bankruptcy case. We'll collaborate with you to create a complete legal strategy that will allow you to start over financially.
Last Thoughts
Filing for bankruptcy correctly could result in significant and immediate relief for you, your family, and your business. Filing incorrectly or neglecting to file at all may result in additional financial difficulties. To get started on the right track, call our bankruptcy attorneys immediately and ask for a free introductory consultation.